Primary School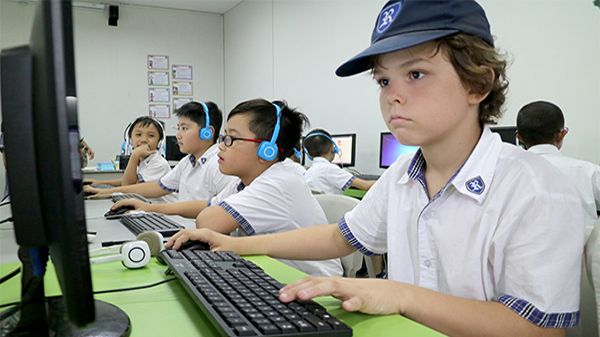 Regents Primary School curriculum is culturally diverse because we infuse the curricula of Cambridge and Indonesian syllabi from Diknas. Chinese language skills are also taught to increase multicultural content in the curriculum.
Communication is essential to learning. Here in the Primary School, students learn to express themselves in many ways. Through language, students predominately use the English language, while Indonesian and Mandarin are also learned in class.
The use of writing, poetry, art, music, dance and times to just be kids are some of the many forms of communication that students enjoy and grow confident in their language acquisition.
The Primary School is organized by grade levels (1 - 6). Each grade level has a homeroom teacher as well as a host of other specialized teachers to complete the students' education.
Western expatriate teachers focus mainly on teaching English, while local Indonesian teachers focus on teaching Maths, Science, Indonesian, Art, Music, ICT, PE, Religion, Social Studies and other local-content curriculum's subjects.