Kindergarten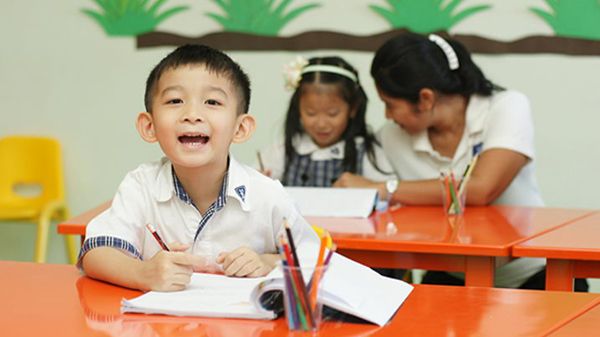 KINDERGARTEN 1 (4 - 5 years old)
At Kindergarten 1, we focus on building confidence, self-esteem and strengthening the academic foundation.
Children acquire positive leaning attitudes and problem solving skills. They learn to be a team player and know how to regulate their emotion positively when facing difficulty or failure. They learn how to think flexibly, evaluate options and be persistence in pursuing their goals. Good virtues and values take root through daily reminders from teachers, practices in school and the understanding of the leadership teachings through the 7 HABITS OF HAPPY KIDS.
Our comprehensive curriculum places a clear emphasis on continuing development of strong language, reading and writing abilities, and math skills essential for ongoing success in school and life.
KINDERGARTEN 2 (5 - 6 years old)
Our Kindergarten 2 curriculum aims to prepare children for school success and lifelong learning.
Our K2 programme recognizes that children will soon be entering schools that have a range of expectations for a child's social and academic performance.
We strengthen academic fundamentals by exposing children to the necessary concepts and knowledge they will eventually need in Primary 1. Beyond exposure to basic language mastery, key mathematical concepts and fine motor skill practices, we also offer a variety of extra-curricular activities. All these programmes give our children ample opportunities to find out their strengths and passions while having fun!